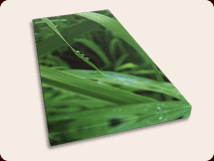 Stretched Canvas Art Prints
We create ready-to-hang stretched canvas art prints for your wall.
View Stretched Canvas Pricing >>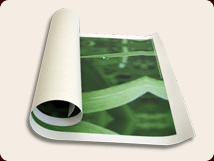 Rolled Canvas Art Prints
For those that want to stretch the canvas themselves or use the canvas for some other purpose, we can print onto rolled canvas sent to you in a mailing tube. We can print additional canvas for you to allow for stretching.
View Rolled Canvas Pricing >>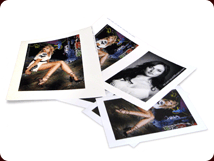 Photographic and Fine Art Papers
Like our archival canvas range, our papers are also of the highest archival standard, with up to 75 years longevity. Sample packs are available containing printed samples on our entire paper and canvas range.
View Paper Pricing >>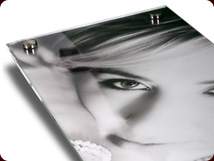 Acrylic Ice™
This cost effective, modern and stylish mounting system sandwiches a printed image between two sheets of acrylic. Acrylic Ice™ uses very high quality laser cut 4.5mm ultra clear acrylic sheets in front and a 3mm frosted back panel.
Acrylic Ice™ features a standoff system that gives a 2.5cm (1 inch) separation from the wall.
View Acrylic Ice™ Pricing >>
Acrylic Photos Blocks
This stylish freestanding acrylic product will bring any photo to life. Your photo is printed onto 230gsm archival, luster photographic paper and then laminated with an acid free, optically clear adhesive. We then mount your photo onto a 5″x7″ acrylic block, made of top quality, non-yellowing acrylic.
View Acrylic Photos Blocks Pricing >>
Options for your canvas art prints
Genius Printing provides a range of options for the finish of your canvas art prints. Many of our choice of finishes are exclusive to Genius Printing so your paintings on canvas are completely unique in every way.