Like our Archival Canvas range, our papers are also of the highest archival standard. We have 3 types of papers:
Archival Photographic Papers
Archival Photographic Lustre Papers 230-gsm
Archival Metallic Papers
Centurion Metallic High Gloss – 255gsm
Fine Art Papers
Breathing Colour Optica One 310gsm 20.00% more than the Photographic Lustre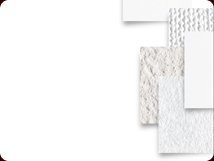 Archival Photographic Lustre Papers
Our Photographic Lustre Paper consists of a alpha cellulose acid-free art paper coated with a structured polyethylene and a microporous receiver layer. This exceptional photographic paper has been designed to comply with the highest lifespan requirements.
The surface aesthetic of Photographic Lustre Paper is reminiscent of the original photochemical papers traditionally associated with the Baryta market. This paper gives softened reflections on photographs. It is a great choice for black & white and colour photography.
Product Features & Benefits
Dries instantly
Water resistant
Fade resistant to guarantee maximum conservation of your prints
Centurion Metallic High Gloss – 255gsm
The fine art market has been crying out for a pigment ink metallic paper and now it's here.
With a metallic surface finish, that is specifically designed for use in an inkjet printer. The finish is similar to silver halide metallic photo papers, and offers exceptional image clarity, and brilliant colour reproduction with a high-gloss metallic finish.
With a high gloss finish, a huge colour gamut and the ability to hold the highest resolutions, this paper is ideal for photographic reproductions.
Product Features & Benefits
Excellent black density
Huge colour gamut volume
Unique high gloss metallic finish
Quick drying and wipefast
High batch to batch stability
High moisture resistance
Environmentally-friendlier alternative
Breathing Colour Fine Art, 100% Cotton Rag Paper (300gsm, archival)
Our fine art paper is an archival award-winning art paper made of 100% cotton and exhibits a bright surface to bring your vision to life. This naturally acid-and-lignin free paper offer an expanded colour gamut, and maximum contrast.
Our fine art paper has been rated by the UK Fine Art Guild to last over 75 years.
Product Features & Benefits
Type of Material: 100% Cotton Fibre, acid and lignin free
Basis Weight: 300gsm
Caliper: 15.4 mil
Opacity: 97%
Texture: Smooth
Origin: USA
Discounts for Artists / Photographers / Resellers / Large Orders
If you are using our products for commercial purposes then we can provide you with immediate discounts on all your orders.
All pricing includes: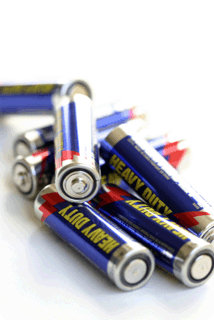 basic image manipulation (red-eye, etc as requested)
file preparation
printing onto your choice of archival paper with 2cm border (maybe more) of extra paper
packaging
GST & Tax invoice
fixed cost delivery, starting at $12.95 (see below)
3 day turnaround (faster if required, see below)
Up to a $10 voucher when you provide feedback (see below)
100% money-back guarantee (see below)
Images are printed with a 2cm border (maybe more) of extra paper. Exact cropping incurs a surcharge of $5 or 10%, whichever is greater.
View complete price lis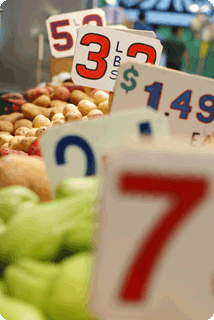 We charge by the square meter for paper prints:
Archival, Lustre, 230gsm: $140.00 per sqm
Metallic High Gloss, 255gsm: $168 per sqm
Fine Art, Archival, Smooth, 300gsm: $168 per sqm
Delivery Charges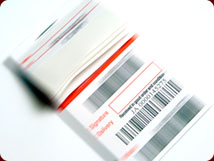 We have one flat cost for each delivery type to almost anywhere in Australia. We can deliver to almost anywhere within 3 days.
$12.95 by Standard Post
$14.95 by Courier
Delivery charges are per order, not per product. Want to know how long delivery takes to you? Use our shipping calculator.
Provide feedback – get up to a $10 voucher!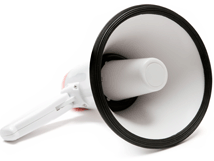 We ask all our customers to provide some brief feedback. When you do, positive or otherwise, we'll send you up to a $10 voucher to use for your next purchase.
Conditions >>
Read Live Feedback >>
Order a sample pack
Unsure of which paper type would be best? For $23 we have a sample pack which includes all of our papers (and even the canvas) so you can compare them all and make a decision from there. The price includes postage.
More >>
Do you have a Money Back Guarantee?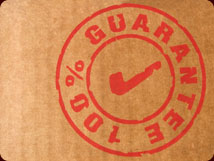 When purchasing over the internet, a 100% money back guarantee gives you peace of mind. With us, if you're not satisfied, just return your canvas art prints. It's that simple.
More >>
Place an order now!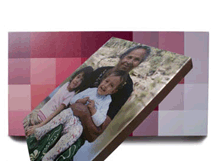 Through the Smart Uploader, you can upload your image, select a product and size, select various options, view an online proof, pay and submit an order.
Order Now >>
Order gift vouchers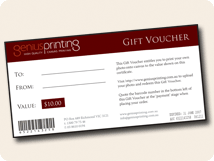 Better than a department store voucher!
A Genius Printing voucher is a very unique gift to give. Just contact us to order a voucher to any value, or for a particular product and size.
More >>